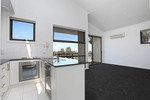 Knowledgeable, Professional and Honest
Knowledgeable, Professional and Honest - 17 Dec 2017
Paul provided us with honest detailed and up-to-date information when we approached him to sell our property. He showed us the trends but then worked for us openly to try and get the price we wanted for our property. He organised advertising and advised us about how to best present our property. In the end, we are confident that his professional approach attracted the widespread attention our property received from buyers.
Paul never at any stage, pressured us to accept an offer we were not happy with; he worked for us.
If you want a knowledgeable, honest, professional agent to sell your property, don't look past Paul Cutler.
- Gina and Hans - Greensborough